We look forward to showing you all the resources your library has to offer!
  Established 1911
Caribou Public Library is working with TAMC's Health Services Library and Learning Center, Vose Library in Union, and the University of Maine at Augusta's library on an initiative to help jobseekers and seekers of other quality information who live in areas with little or no Internet connectivity and/or devices through the Maine State Library and iLEAD USA, a grant-funded program. Here is the introductory video to what we will be working toward from our team, the Axis of Access. It's serious business, but we are having some serious fun as well. :D There are also three other teams working on other exciting initiatives such as Tech for Seniors, research skills for middle school students, and an online forum for CIVIL civic engagement. :) Big thanks to Shiva Darbandi from UMA who filmed us and edited the video, and to Sue McClintock from Vose LIbrary and Linda Menard from TAMC, as well as our instructors and mentor Melanie Mohney from the Maine State Library! www.youtube.com/watch?v=tZAguG4tYPs&index=3&list=UUpM9OvKztjP2Ek6LaEM_6dA ...
View on Facebook
 The best of Maine web resources and databases are in MARVEL!


Social Media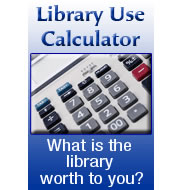 click link below