We look forward to showing you all the resources your library has to offer!
  Established 1911
Preserving the culture and history of Caribou is one of the core functions and goals of Caribou Public Library. We look for fun as well as traditional ways to do this, and one of our projects is a customizable Monopoly game that allows us to add local streets and tokens to the game board. Here are a couple of our upcoming tokens, and we are so proud of what our city departments do to make life better here. We learned a couple things: Someone at Caribou Fire & Ambulance has a genuine Caribou-opoly game in pristine condition from back in the day, and the police operate under the sober and deeply held philosophy that police departments exist so that firefighters can have heroes, too. :D It brought a tear to our eye. :D ...
View on Facebook
 The best of Maine web resources and databases are in MARVEL!


Social Media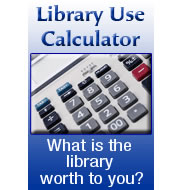 click link below